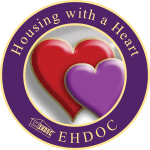 November 30 is Giving Tuesday, a day that encourages 24 hours of charitable giving after the commercialism of Black Friday and Cyber Monday. Please remember our Senior Relief Fund on Giving Tuesday with your generous donation.
Click here.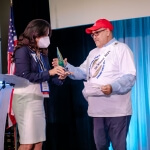 Manuel DelValle, Regional Service Coordinator, George Humphrey Towers, was recognized by Leading Age Florida as the Service Coordinator of the Year for the state of Florida! EHDOC celebrated Manuel by wearing Manuel hats, sunglasses with his photo, blowing noisemakers and creating a loud cheer in support during the award program!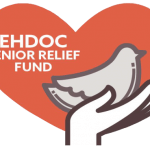 August 17 was Nonprofit Recognition Day. Please remember EHDOC and our Senior Relief Fund.
Donate here.