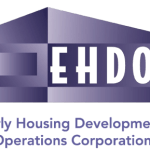 Job Location Website Elderly Housing Development & Operations Corporation
Job Summary:
The Senior Accountant is an assistant to the Director of Finance & Accounting. In general, the work involves checking/matching/researching data and verifying accuracy of accounting documents. The Senior Accountant will internally spot audit various files.
The Senior Accountant will assist the Director of Finance & Accounting with corporate transactions, reconciliations, etc.
Essential Job Duties and Responsibilities:
Review draft audits for approvals.
Verify adjusting entries and corrective actions.
Review monthly property financials for accuracy.
Spot audit property files, for deficiencies such as EIV, certifications, etc.
Applies a working knowledge of applicable laws and regulations.
Compiles financial information in accordance with GAAP and governmental reporting requirements and prepares reports, prepares work papers and analysis for outside auditors, government entities, and tax credit requirements.
Uses various accounting systems and software applications to verify and/or format data and/or reports.
Establishes work priorities.
Assist and provide support as needed to the Field Operations.
Assist VP of Finance and Accounting with audits, processing of files for end of month financials.
Additional duties as assigned by EHDOC.
Education and Experience:
A Bachelor's Degree in Accounting, Business or related field is preferred.
Associates Degree in Accounting or two (2) years of college with courses in accounting, or business or five (5) years of related work experience is required.
Must be computer literate.
Knowledge of general ledger systems for property management and non-profit entity.
Experience with financial analysis and review of financial information; bank reconciliations, handling, recording and reconciling accounts payable, fixed assets, rent rolls and budgetary controls and reporting.
Knowledge and experience with HUD programs and requirements.
Knowledge of tax credit reporting requirements.
Verbal and writing communication skills.
Supervisory skills.
Elderly Housing Development & Operations Corporation and EHDOC Management LLC are equal opportunity employers.
CLICK HERE TO BE CONSIDERED FOR THIS POSITION