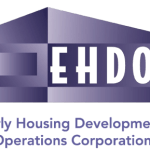 Job Location Website Elderly Housing Development & Operations Corporation
Part Time Temporary Assignment 12-24 Months during renovation of property, subject to change.
SUMMARY
Seeking to hire someone to assist management's efforts to coordinate and temporarily relocate senior residents within the building(s) while the property undergoes a renovation.
ESSENTIAL DUTIES
Coordinate relocation and related activities during the planned renovation.
Assist NPV staff with the assessment of resident needs, services and preparation for the temporary relocation.
Prepare and deliver relocation related correspondence, handouts, notices or related information to residents.
Respond to resident questions, inquiries, complaints and concerns regarding their relocation.
Assist the Service Coordinator in referring residents to the appropriate outsource agencies for assistance in meeting their special needs.
Conduct pre-move interviews and unit inventory to assess the move preferences and special needs.
Coordinate move with residents, moving company, relocation consultant and staff and preform a move-out inspections of the vacated unit.
Promote and empower resident's involvement in the planned virtual community activities and events with emphasis on Covid-19 and PPE awareness.
Other duties and responsibilities as needed.
REQUIRED SKILLS
Patient and polite demeanor towards senior citizen population.
Some office experience and working knowledge of computers and MS Office software.
Must be able to multitask, be reliable, dependable, organized, self-starter and pays attention to detail.
Excellent written and verbal communication skills.
PREFERRED QUALIFICATIONS
High School diploma plus two (2) years administrative experience or equivalent.
Probation: 90-Days
Benefits: Health, Dental, Vision
Hours: Monday – Friday 8:30am – 5:00pm (Saturday as required and on-call Sunday)
Vehicle: Must have reliable transportation and a valid driver's license.
Screening: Must be able to satisfactorily complete a full background, drug screen and reference check
This job description is not a written or implied contract of employment. The job description serves as a brief outline of the position, duties and responsibilities and may be modified as the need arises from time-to-time.
Line of Authority:
The Relocation Coordinator answers directly to the Regional Director, Community Manager and EHDOC for all duties described herein as well as other duties and tasks that may be assigned/delegated.
Elderly Housing Development & Operations Corporation and EHDOC Management LLC are equal opportunity employers.
CLICK HERE TO APPLY FOR THIS JOB