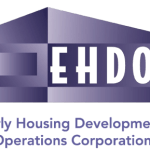 Job Location Website Elderly Housing Development & Operations Corporation
Qualifications
Required technical training:

Basic Universal License is preferred (can be completed during first year of employment).
Working, hands-on experience in building maintenance, which includes basic plumbing, basic electrical, painting and janitorial service.

One year of experience in building maintenance or related field.
Good verbal and written language skills in the primary language of the property location (i.e. English in the continental United States; Spanish in Puerto Rico.) Bi-Lingual is preferred in many locations.
Understanding and consideration of the type of circumstances associated with working with the elderly and handicapped.
Job Summary
Perform minor and routine maintenance procedures for the community in accordance with the policies and procedures set forth by EHDOC. Carry out tasks assigned by the Building Engineer, Maintenance Supervisor or Community Manager, Regional Manager and EHDOC which are deemed necessary to meet the needs of the community.
Essential Job Duties and Responsibilities
Handle routine maintenance projects as scheduled/assigned by supervisory personnel.

Respond to maintenance requests and work orders within 24 hours as assigned by Supervisor. Report any delays to Supervisor.

Participate in safety programs and be familiar with evacuation procedures.

Know all emergency shut off systems, such as gas, water and electric. Be familiar with procedures to secure property in an emergency.

Make sure storage areas are neat and organized.

Perform basic plumbing and electrical repairs.

Participate in preparation of unit turn over including painting, cleaning, repairs, etc.

Perform necessary painting in common areas as needed.

Maintain the grounds and common areas, trees, shrubs, walkways, roadways, parking areas of the community so they are hazard free and free of litter.

Participate in systematic removal of trash from premises.

Read and comprehend operating manuals and directions for any equipment used by the community.

Read and comprehend all instructions for using chemicals, cleaning solvents, etc. used at the property.

Participate in "call-back" rotation as required.

Practice being diplomatic in relationship with residents, staff, outside contractors, state/local officials and the public.
Line of Authority
The Assistant Maintenance Person answers directly to the Building Engineer, Maintenance Supervisor, Community Manager and other EHDOC staff assigned to the community. The Assistant Maintenance Person is responsible for all duties described herein as well as other duties and tasks that may be assigned/delegated supervisors and EHDOC.
In the absence of the Building Engineer, Maintenance Supervisor and Community Manager, the Assistant Maintenance Person answers directly to the Assistant Community Manager under the direction of the Regional Manager and EHDOC and is responsible for the maintenance of the community.
Elderly Housing Development & Operations Corporation and EHDOC Management LLC are equal opportunity employers.
CLICK HERE TO BE CONSIDERED FOR THIS POSITION