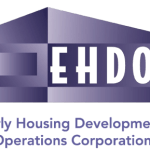 Elderly Housing Development & Operations Corporation
Job Summary
Elderly Housing Development & Operations Corporation ("EHDOC") is seeking candidates for a Development Analyst position whose primary responsibility will be to assist the Vice President of Development in analyzing, underwriting and closing affordable elderly and workforce multifamily real estate transactions. The position is in EHDOC's office in Fort Lauderdale, Florida. We are seeking a motivated individual who possesses strong financial and analytical skills that will excel in a dynamic, entrepreneurial, team-based environment.
Reporting to the Vice President of Development, the Development Analyst will work closely with the Development Team towards the successful completion of affordable housing real estate development projects from inception through financing, construction completion and lease-up, increasing the organization's community and mission impact, with a focus on long-term sustainability and achievement of the organization's production and financial goals.
Essential Job Duties and Responsibilities
Assist with underwriting multifamily real estate developments for elderly residents.
Perform financial projections and other analyses used in evaluating potential real estate opportunities and investments.
Collect, analyze and catalog project due diligence materials.
Prepare investment packages for the Investment Committee.
Assist in developing and maintaining good working relationships with clients.
Travel periodically to analyze markets, evaluate properties, and monitor progress of closed transactions.
Education and Experience
BS/BA in Real Estate Finance, Engineering, Development Design/Planning, Law, or a related discipline; a post-graduate degree and/or professional certification is desirable.
Strong financial modeling and analytical skills.
Minimum of 3 years' experience in multifamily real estate development or construction management including affordable rental housing finance and development experience, preferably elderly, LIHTC, HUD and other affordable housing programs.
In depth understanding of affordable rental housing finance and development strategies.
Solid problem-solving skills with the ability to think critically and provide solutions.
Ability to focus, multi-task, and meet deadlines in a high-pressure environment.
Unwavering attention to detail with a results-oriented mindset.
Ability to balance competing demands, effectively handle shifting priorities, and meet deadlines.
Strong organizational skills and the demonstrated ability to work productively and efficiently with multiple projects and firm deadlines.
Strong personal and professional integrity and ethics.
Must be able to speak and write English fluently and possess strong written and oral communication skills.
Must be skilled in using Microsoft Office applications, specifically MS Excel and MS Word.
Must be a self-starter and be able to multitask in a fast-paced work environment.
Must take initiative and be able to demonstrate problem-solving skills.
Must be able to work as an effective, collaborative team member.
Must be able to work evening and weekend hours as needed and during peak periods.
Elderly Housing Development & Operations Corporation and EHDOC Management LLC are equal opportunity employers.
CLICK HERE TO BE CONSIDERED FOR THIS POSITION