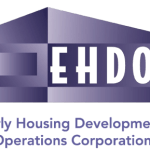 Job Location Website Elderly Housing Development & Operations Corporation
Job Summary
Elderly Housing Development and Operations Corporation ("EHDOC"), a national non-profit affordable housing developer, owner and property management company that operates over 59 multifamily properties with over 4,800 units in 14 states, District of Columbia and Puerto Rico, is seeking to hire a full-time Compliance Specialist for the Corporate Office located in Fort Lauderdale, FL.
This position will review and make determinations on household eligibility based on specific government requirements and will review applications for completeness and accuracy according to written company guidelines. This position will work closely with assigned properties to ensure that applications and annual recertifications are processed in a prompt, accurate, and timely fashion. This position requires a very detail-oriented individual with excellent organizational skills. The Compliance Specialist will adhere to and be familiar with non-discrimination policies as defined by the Fair Housing Laws. This position will not have any direct reports. This position will report the Vice President of Compliance.
Successful candidate will have experience auditing applicant/resident files for compliance to meet required government agency regulations. Should understand how to monitor Rental Assistance/Subsidy availability, Minimum set-aside, Utility Allowance Calculations and Unit Income Targeting percentage requirements. Knowledge of TRACS/EIV and Waiting Lists preferred. A minimum of two years' experience is required in the administration of occupancy requirements, restrictions and regulations in Affordable Housing.
Essential Job Duties and Responsibilities
Conducts review of first year initial qualifying LIHTC and HUD files.
Assists with initial lease up of EHDOC communities by reviewing housing applications, determining eligibility of household and insuring all required documentation is provided and placed in the tenant file prior to the household moving in.
Reviews complex property files, enters data into compliance databases, determines if existing data in databases are accurate and updates databases with accurate information as needed.
Reviews corrective action documentation and determines resolution of compliance issues. Must gather and analyze information.
Provide thorough written communication to relay file deficiencies; ensure important information is passed to those who need to know.
Ensure file corrections are made to be in compliance with regulations and procedures. Use strong prioritization skills to ensure move in preapproval files are reviewed within a strict 24-hour period.
Ensure first year LIHTC files are copied and secured in accordance with company policies and procedures.
Assist in developing monitoring objectives, procedures and forms to monitor compliance.
Assist with determining compliance form revisions and be responsible for maintaining compliance forms up to date.
Assist with preparation of Annual Owner's Certification Reports for LIHTC and HUD properties.
Assist in preparation of Affirmative Fair Housing Marketing Plans (AFHMP). Maintain reports up to date and in compliance.
Adheres to all Department policies and procedures.
Assist senior staff on due diligence tasks for new property compliance.
Attend compliance related training.
Assist at other properties as assigned.
Be empathetic and care about the work you do – each file you process represents a person or family applying for assistance for affordable housing.
Prepare materials for compliance training classes.
Organize, prepare and complete special projects as required.
Skills
Excellent time management, mathematical reasoning, and decision making skills.
Ability to compose clear and concise written correspondence.
Proficient in Microsoft Office.
Must be able to operate calculator, adding machine and personal computer.
Education and Experience
High School Diploma or Equivalent.
Two Years' Experience in Affordable Housing.
Experience in compliance with state, county and federal funding programs including, Low Income Housing Tax Credit (LIHTC), BOND, HOME, and/or HUD Assisted Programs preferred.
Experience in RealPage [OneSite] Leasing & Rents Software.
Physical Demands
Ability to work at a computer either sitting or standing for up to eight hours daily.
Ability to work in an office environment and use office machines.
Ability to lift or carry up to 30 pounds.
Elderly Housing Development & Operations Corporation and EHDOC Management LLC are equal opportunity employers.
CLICK HERE TO BE CONSIDERED FOR THIS POSITION