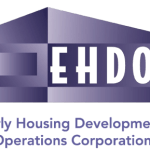 Job Location Website Elderly Housing Development & Operations Corporation
Qualifications:
Certified Occupancy Specialist (COS).
Knowledge of general office procedures and ability to use standard office equipment.
Good communication skills required.
Bi-Lingual preferred.
Basic knowledge of HUD/LIHTC programs.
Experienced computer skills.
General Description:
The Administrative Assistant II greets the public coming into the office, ascertains their needs and directs them accordingly. Answers telephone callers' inquiries and directs them accordingly. May make future appointments, and answer inquiries of a general nature regarding the office operations. Is capable of handling annual recertification for residents and will perform a variety of general clerical tasks associated with the operation of the office.
Specific Duties:
Operate office machines, such as computer, and calculator.
Open and log incoming mail, and prepares outgoing mail or other outgoing material for delivery.
Maintain confidential applicant and resident records, periodically updating such records and files.
Conduct rectification interviews and adjusting rental records of residents who receive federally subsidized housing assistance.
Collect resident security deposits and rents when authorized by the Site Manager.
Coordinate with the Community Manager's assistance the handling of residents work orders and the referral of resident's complaints or requests for assistance to the proper person.
Compile copy and/or collate data/reports.
Perform other administrative tasks as assigned by the Community Manager.
Elderly Housing Development & Operations Corporation and EHDOC Management LLC are equal opportunity employers.
CLICK HERE TO APPLY FOR THIS JOB